Spring is not only the perfect season to begin a roofing job, but it is also an excellent time to get your gutters inspected by a Gilroy gutter services professional. Here are some of the reasons:
Prevent Mold and Mildew Growth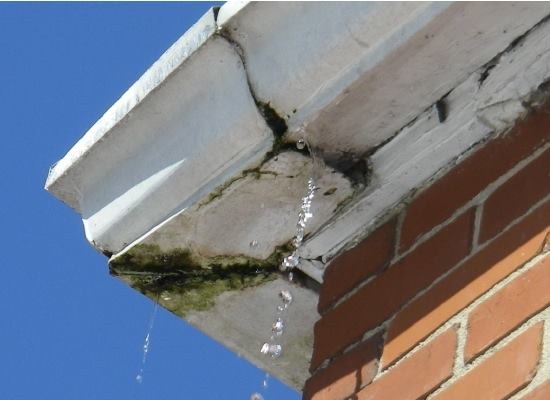 Downspout and gutter obstructions can cause water to pool in areas of your gutters, producing a moist environment that is ideal for mold and mildew growth. While mold cannot eat away at metal gutters, there is a chance that it will migrate to wood-based roofing components such as the fascia board. As a result, you should take all the required steps and clear your gutters.
Keeping Pests at Bay
After the winter, dirt and rotting organic materials may attract insects like roaches and termites that have been hibernating underground. Keeping your gutters in Gilroy, CA, clear of any debris in the spring can help keep pests away.
Secure Your Gutters for Intense Rain and Thunderstorms
In terms of preparations, examining your gutters is one method to prepare your home for heavy rains in the spring and sudden thunderstorms in the summer. As an added precaution, have a Gilroy gutter replacement specialist check to see whether your gutters have adequate capacity to withstand the usual rainfall in your location.
Your Gutters Could Have Been Damaged Due to the Freeze-Thaw Cycle
Winter can be brutal on your exterior, especially your roof and gutters, which is why having your gutters examined in early spring is a smart idea. Cracks may have formed in parts of your gutter because of the way it freezes and thaws over and over again. It's also important to note that snowmelt leaves behind a lot of dirt, which can block your gutters and cause rainfall to overflow.
Naturally, after having your gutters examined, it's critical to maintain them on a regular basis to avoid clogging. Installing gutter protection is one technique to reduce the amount of care required for your gutters. Consult a reputable Gilroy gutter contractor to discover more about your alternatives.
We Provide Professional Gilroy Gutter Services
Since 1995, Signature Rain Gutters & Metal Works, a company of Simmitri Inc., has designed and installed water diversion systems and bespoke metal products. Our top-rated team of sheet metal and rain gutter professionals will demonstrate their competence on every assignment. Call us at (408) 675-3538 or send us an email to obtain a free quote. We assist homes in Gilroy, CA, and the surrounding areas.